Of course, in a perfectly ideal world, we would all have fabulous bosses and managers who would make us feel valued and go the extra mile to help us thrive. Sadly, many of us are not blessed with these kinds of leaders. The bitter truth is that you still have to get your 9-5 job done even if the person you work for is a freaky nitpicker, a real bogeyman with no leadership skills at all! Each interaction with them leaves you more and more stressed, disgusted, and cold. They miss all the important meetings scheduled with you, NEVER EVER provide any positive feedback or recognize your excellent efforts (nor that of any other employees working their socks off)…And the worst and most heart-wrenching part is that they take CREDIT FOR ALL YOUR HARD WORK!
You become frustrated, weary, unhappy, depressed, and demotivated like there's no point in trying to do well anymore. Going to work becomes a burden because you've had more than enough tolerating your manipulative, inefficient, and boss-obsessed manager. With every passing day, you feel harassed and want to call it QUIT! But at the same time, you love your job and your colleagues and don't want to resign just because of one person. So, you're now desperately looking for ways to deal with your lousy manager professionally, hoping to see the light at the end of this endless tunnel…
Whether your boss is a flat-out workplace bully who shows favoritism toward one person or is simply not very competent and doesn't see the wood for the trees, we've gathered the best advice from around the web to help you deal with your bad-to-the-bone micromanager. The ability to deal with a lousy boss is learned. Try any one of these whip-smart tips to keep your job and improve your environment (or at least stay sane and healthy until you find a new gig)! 
#1. Determine What Makes Your Boss So Difficult
In everyday life, we ​​can choose to ignore or get away from who is complicated. But when that person is your boss, your freedom of choice is limited. The first thing to do here is identifying what makes your boss so difficult. When we label someone temperamental, what we really mean is that some aspect of their nature has become persistent. In that sense, the three main types of bad bosses are tyrants, control freaks, and undecided.
Therefore, it is instrumental in knowing what kind of boss we are dealing with because they are not handled in the same way. It's best not to try to fix what is wrong or to psychoanalyze your boss. It is a waste of time to think that such deeply ingrained behavior can be changed. Assume that your boss does not know or care about their bad behavior. If you're self-aware enough to know that your behavior needs to change, but you can't do anything about it, the end result remains the same.
#2. Check With Your Peers If It's Just You! 
Talk to your colleagues to find out about their experience with your manager. Perhaps they are experiencing the same thing. Check if any extenuating circumstances have contributed to this kind of behavior. That doesn't fix a missing boss's problem, but it can still help ease a difficult situation if you find out that it's not personal. And if you do realize, it's just you, well that's some useful information!
#3. Don't Gossip About It!
Don't participate in the weakening of your boss. Don't gossip or join groups to complain. Don't follow orders with passive-aggressive responses that make the situation even worse. Keep in mind that your role is to maximize the positive and minimize the negative.
#4. Communication is Key
Focus on contact and communication. Bad behavior isolates people because it alienates others. The most common tactic with bad bosses is to keep them out of your way. But you can never learn to deal with them until there is contact. In most cases, the isolated person welcomes (even if they do not recognize it) human contact. The next step is to start communicating. This begins with listening and watching. Do not approach with the idea of ​​giving advice or conveying your feelings. The goal is to find out what your boss has to say and how much they will be willing to listen. The natural reaction to having a bad leader is to walk away and build barriers. Do the opposite. Build relational bridges. Try to get to know him and look for common areas to develop a solid professional relationship. Communication takes time, and you have to be patient.
#5. Avoid Being Defensive
Learn to avoid being defensive. We all have our weak points, and while one person may ignore a display of anger, another may be overly sensitive. If your boss drives you crazy, you won't be in a proper position to help yourself when you react negatively. Nor is communication likely to occur. But on the bright side, you can learn to interact in those moments when your bad behavior is not showing up. Remember that their bad behavior has nothing to do with you, even though it can touch a chord at times.
#6. Identify and Appreciate the Strengths of Your Boss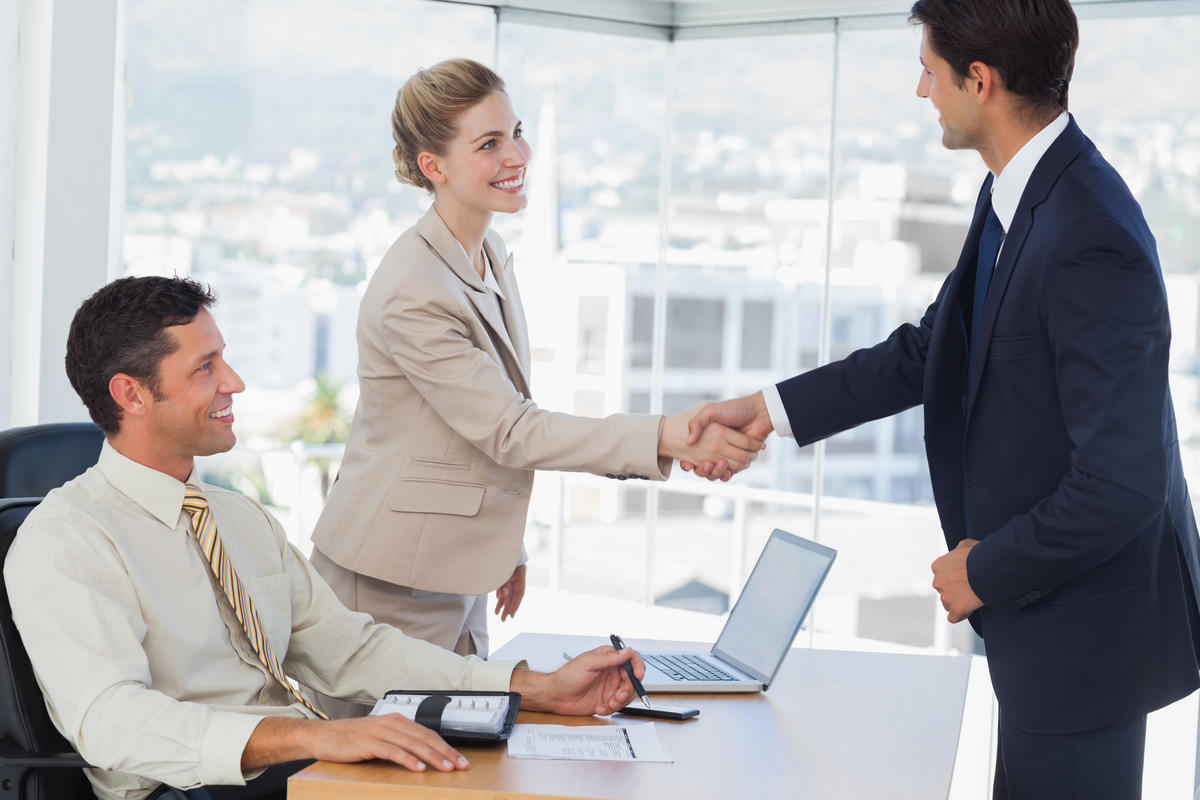 Everyone has strengths and weaknesses. The natural tendency when we have problems with our leader is to focus on the weaknesses. Do the opposite. Focus on strengths (even if they are few) and sincerely appreciate them.
#7. Show Them Interesting Leadership Resources Wisely
Because you are a reader of this blog, I know that you seek to improve your leadership skills. If this blog, a book, or video has helped you, it can also help him. Just be careful how you communicate it. Don't say, "You need to read this book or go to this blog!" but rather look for a connection, such as: "I read an article that motivated me that we can aim high this new year, I'm going to send you the link so you can read it." No matter how you choose to approach them with resources, remember to do it wisely!
#8. It's Time to Say Goodbye!
With all of this in mind, lay a foundation for the most important decision you can make: stay or quit. Sometimes a bad boss is more than just a difficult person. It can be someone impossible who goes overboard. In that case, there is no possibility of dealing.