Are we to be blamed for the end of romanticism? The renegade of love stories that collapsed the box office for decades, the transformation of personal relationships, the change in the way of understanding feelings and emotions, and, most palpably, the annual decrease of weddings and celebrations speak for themselves. In 1990, the marriage rate was 9.8 weddings per 1,000 people in the US, a figure falling considerably year after year (although there was a small rise following the crisis). In 2018 it stood at just 6.5 per 1,000 people of the population.
But why kill off love when you can establish a set of rules in this new romanticism? – Rules that promote respect and equality as fundamental pillars of any human relationship and seek to rid us of archaic stereotypes and traditions that, in many cases, discriminate against the LGBTQ community! However, there are still questions about whether there is always room for certain norms (such as asking for someone's hand) in this emerging vision.
Today, this act's meaning has changed considerably and has become emblematic, almost the last shred of traditional romanticism. So, we can say that this kind of proposal still holds its place in this new generation, although there are certain aspects to bear in mind to make it flawless. And the most important one is that it is a genuinely voluntary, generous, and love-driven act (as corny as that may sound). For all the romantics willing to dive into the thing in 2020, here's a little guide to propose to your significant other flawlessly!
Who Asks Who?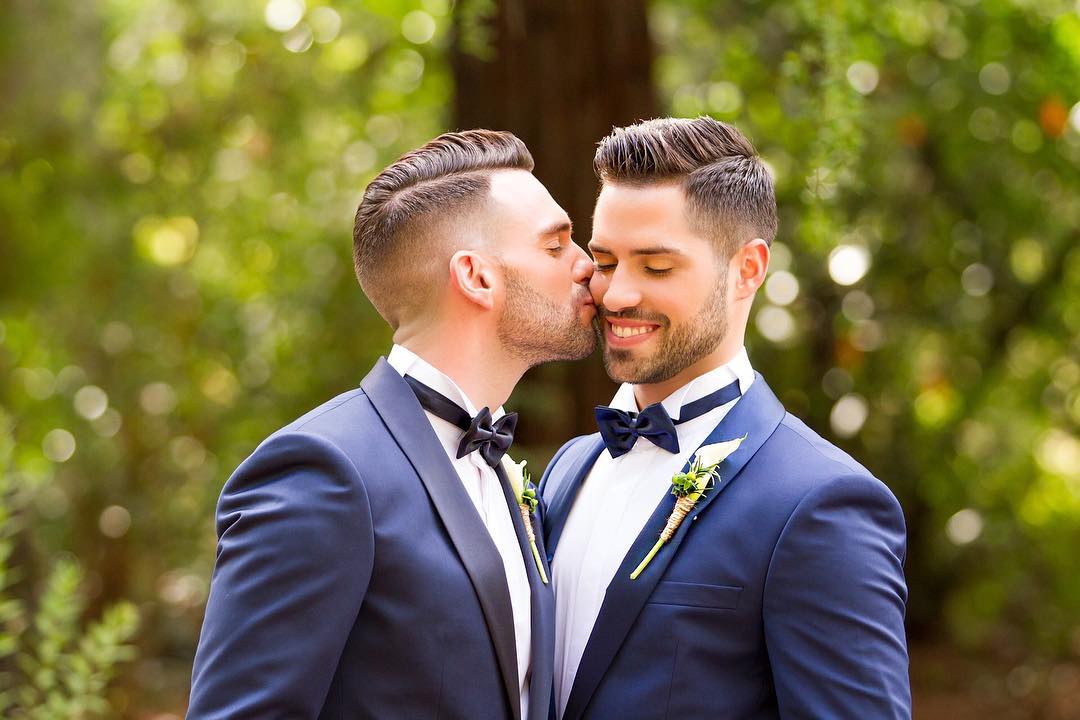 We're all for that oh-so-romantic proposal moment, but listen up, when you are all ready to propose, please don't just buy a ring and get on your knees!
Not only because romanticism cannot put an end to the female initiative, but because establishing roles about gender leaves LGBTQ couples out of the game. So, whether you are a man or a woman, and regardless of your partner's gender, don't wait for the other person to ask you simply because tradition dictates. Let's get rid of stereotypes!
The Gift
Ring for them, watch for them. Traditionally, this was the default combo for the time of engagement. But in 2020, the rules are set by you and, if she does not wear rings or there is no budget to spend on a watch, you can create your tradition, providing a detail (material or not) with emotional value and symbolism for both. If we move to the extreme of romanticism, we will say that it is the ring if something is expendable in all this. There's no better gift than getting down on bended knee and propose in front of that person and asking them to spend the rest of their life with you!
In this new millennial romanticism, the place is much more relevant than the gift that is given to ask for the other person's hand. That does not mean that you have to climb to the top of the Empire State Building to swear eternal love, but that the setting you choose is meaningful to both of you. The first city you traveled to together, the beach you escape to every summer, the bar where you had your first date, or, without going any further, the living room of your house. If requesting the other side of the planet is incredibly exciting for both of you, go ahead, but it is not always necessary to magnify every detail.
The More Private, the Better
The violinist putting the soundtrack to the beautiful picture in a trendy restaurant or the flash mob with all his friends and family can be exciting in a Hollywood comedy. But in real life, proposing to your partner in a public place or at a family gathering can be catastrophic. It would be best if you chose a moment of intimacy, where the other person feels comfortable and in confidence, to avoid embarrassing moments and, above all, if the answer is not as expected.
Above All: There Is Prior Consensus
If you have reached the end of this article, it is because, possibly, you plan to propose to your partner soon. Here's our last (and most important) tip: make sure you have that conversation before you jump in the pool. We want to think that, in 2020, no one asks for marriage if there is the slightest doubt that the other person can reject the request. So, make sure you are both on the same page and share that illusion by walking down the aisle together. And long live the bride and groom!